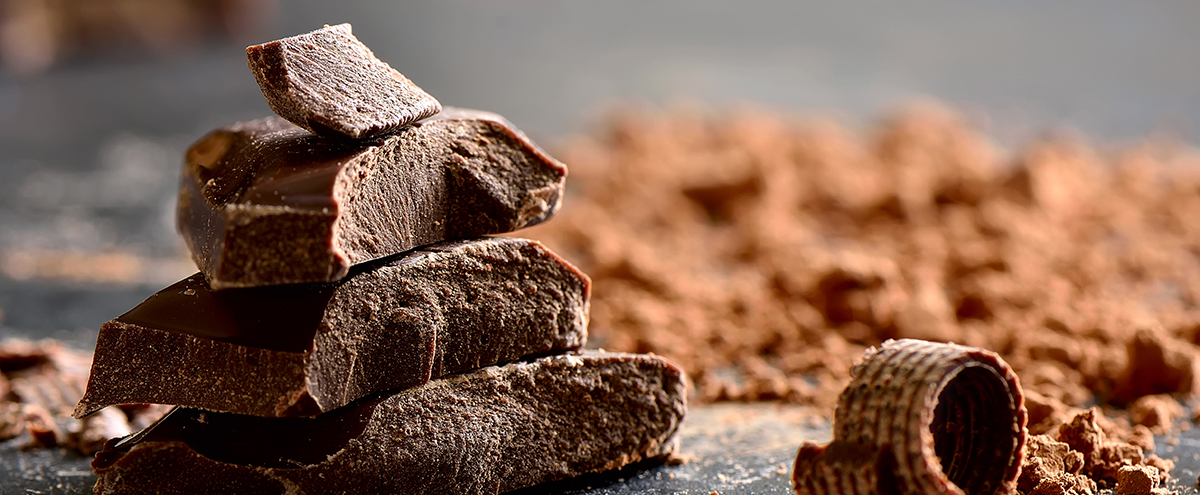 Here's a real treat for the foodie! We've put together some interesting pairings from our range of gourmet tea, coffee and hot chocolate to let you enjoy complementary flavours or comparing geographical combinations, for example tea, chocolate and coffee from Colombia. When combining eating a button of chocolate with a cup of tea or coffee you will find the chocolate brings out new flavours in both these already distinctive, delicious things. Experience almost limitless nuances of flavour in each that are not there when savoured alone, as one flavour exposes and influences another. What new flavours will you discover? Feel free to leave your thoughts in the review to help others enjoy it too. See how the individual tasting notes change when enjoyed in combination.
White tea is a great foil to any chocolate, its refreshing character making the depth of the chocolate more pronounced. Conversely, the individual notes that make up the cola character are clearer. The caramel notes of the chocolate really brings out the special fruity notes of Costa Rica coffee. Costa Rica Coffee: Pear, marzipan, honey, malt, spice, milk chocolate, caramel, black cherry Cola Tea of Life White Tea: Neroli, lime, cinnamon, nutmeg, vanilla, coriander Caramel Cream Chocolate: Indulgent, smooth, buttery rich

As well as a rare opportunity to sample a coffee and chocolate from the same origin the two in combination allow the more subtle notes to come to the fore. The citrus character of the Redbush brings out the chocolate character of the coffee and the banana tones of the chocolate! Brazil Espirito de Sol Coffee: Zest, almond, walnut, honey, caramel, sweet citrus, star fruit, floral aromas and chocolate Citrus Redbush: Lemon, bergamot, nutty Brazil Ouro Verde 66% Dark Chocolate: Hints of tropical fruit and banana

A rare opportunity to taste a tea, coffee and cacao from the same origin. Pairing the dark chocolate with the light roasted coffee brings out the subtle notes of both. The chocolate offsets the cocoa notes of the tea making the dark fruit flavours more prominent. Eating chocolate whilst drinking tea and coffee brings out new flavours in each. Colombia Chocopanela Dark Chocolate: Citrus, caramel and red fruit notes. Colombia Inca Gold Coffee: Peach, apricots, lemon, vanilla, mandarin, red apple, pear Colombia Black Ruby Tea: Cocoa, honey, sweet raisins and plum.